Italian Edge | Great Taste Award Winner
India, Brazil •
House Blends
Dark Chocolate, Caramel, Tropical Fruit
No grinder, no problem! Select your grind below.
Say hello to Italian Edge! Made with Arabica beans, blended with a touch of speciality grade Robusta, it delivers a classic Italian coffee taste.
Master Roaster Chris recommends this to be enjoyed with a bean to cup machine, or alternatively brewed in a Moka Pot or Cafetiere.

How To Recycle Me
Our tea & coffee packaging is 100% recyclable.
Our coffee bag supplier is carbon neutral & the bags are grade 4, which is 100% recyclable!

Find a collection point in your local supermarket or enquire if your local council will accept this type of bag at kerbside.
Check your local collection point here.
Region - Brazil, Indian speciality Robusta
Varietals - Red Catuai, Indian Robusta
Process - Natural
Taste notes - Bold and punchy with dark chocolate, caramel notes with a hint of tropical fruit
Roast Level - Dark
Q Grade - 84+
Our signature Italian roast coffee blend is rich, dark and delicious!
Using a blend of two unique speciality single origin coffees hailing from Brazil and India. Roasted for Espresso brewing methods, but for those who like a dark roast, these Italian coffee beans can equally be enjoyed slow brewed for Filter or Cafetiere.
The Benefits Of A Kilo Bag
Choose a 1KG to make up to 50 cups of coffee and use less packaging - better for your pocket and the planet!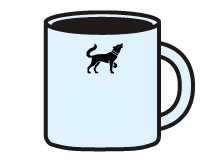 Better
Value

Less
Packaging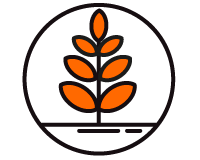 Less
Deliveries
House Blends
Flavour Notes
Figs, Caramel, Chocolate
From £9
Subscribe & save 20%
Subscribe & save 20%
Flavour Notes
Figs, Caramel, Chocolate
India •
Single Origin
Flavour Notes
Earthy, Spicy, Smoky, Tobacco, Wood, Dark Chocolate, Hazelnut
From £9
Subscribe & save 20%
Flavour Notes
Earthy, Spicy, Smoky, Tobacco, Wood, Dark Chocolate, Hazelnut