Sussex Barn | Multi-Award Winning
House Blends
Berries, Marzipan & Chocolate
No grinder, no problem! Select your grind below.
Our multi-award winning Signature Blend Coffee.
Three ethically sourced coffee roasted for a medium finish. This blend is served as standard in our Roastery Cafe. Sussex Barn coffee has won a total of six Great Taste Awards since 2016!
How To Recycle Me
Our tea & coffee packaging is 100% recyclable.
Our coffee bag supplier is carbon neutral & the bags are grade 4, which is 100% recyclable!

Find a collection point in your local supermarket or enquire if your local council will accept this type of bag at kerbside.
Check your local collection point here.
Region - Central & South America, Africa
Growing altitude - 1350 – 1890m
Varietals - Bourbon, Acaia, Typica, Caturra, Catuai, Variadad
Process - Varied
Taste notes - Berries, Spice, Chocolate
Roast level - Medium
Q GRADE: 88.33
Sussex Barn Blend coffee is a Great Taste Award winner 2021, 2020, 2019, 2018, 2017, 2016 for outstanding taste and quality!
This Great Taste Award was awarded to Edgcumbes by the Guild of Fine Food and is our house speciality blend in our roastery shop.
Hear what the Great Taste Judges had to say –
"A really good example of a light roast that has developed with lots of body and a great finish. This begins with just the right acidity without any sourness. Light and breezy with layers of flavour that just keep changing into something else: cranberries, walnuts, chocolate. Really clean, well-balanced and evidences clever blending." – 2 star (2019)
Table 1 – "A good even roast. Light, full, round, deep, creamy and a great balance. Berry notes with hints of dark chocolate which were pleasing. Long, balanced finish which we enjoyed!" Table 2 – "A good heavy creama. There is a spicy fruitiness with a degree of buttery biscuit. The balance is well judged with the characteristics of the different beans all playing a complex part. A coffee for all seasons to satisy the true coffee aficionado." – 2 star (2018)
"An excellent, brilliantly made coffee" – 2 star (2017)
"Lovely bright acidity to this espresso and a finish of toasted chocolate" – 1 star (2016)
Our premier speciality blend, Colombian, Guatemalan & Ethiopian coffees make up what can only be described as an outstanding coffee.
Roasted for Espresso, but can be enjoyed slow brewed as a Filter or in a Cafetiere.
The Benefits Of A Kilo Bag
Choose a 1KG to make up to 50 cups of coffee and use less packaging - better for your pocket and the planet!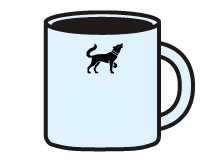 Better
Value

Less
Packaging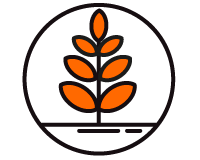 Less
Deliveries