Decaf Side of the EDGE | House Blend
Decaf
House Blends
Chocolate, Vanilla, Lemon & Floral
No grinder, no problem! Select your grind below.
Shop our award-winning decaf house blend.
This coffee uses speciality coffee beans decaffeinated using the water method. We love this method as it retains the original taste of the speciality Guatemalan and Mexican beans.

Over 99.9% caffeine free.
How To Recycle Me
Our tea & coffee packaging is 100% recyclable.
Our coffee bag supplier is carbon neutral & the bags are grade 4, which is 100% recyclable!

Find a collection point in your local supermarket or enquire if your local council will accept this type of bag at kerbside.
Check your local collection point here.
Countries - Mexico & Brazil
Varietals - Bourbon, Typica, Caturra, Catuai
Process - Swiss Water Decaffeination
Taste notes - Chocolate, Vanilla, Lemon & Floral undertones, with walnuts, stonefruits and clean, spiced finish.
Our first decaffeinated blend – proving popular in the EDGE Café we decided to make this available for our customers to be able to brew and enjoy at home! A blend of both our single origin decafs, Mexico Mountain Water and our popular Brazilian Swiss Water, our decaf blend is 99.9% caffeine free using water processes.
The Benefits Of A Kilo Bag
Choose a 1KG to make up to 50 cups of coffee and use less packaging - better for your pocket and the planet!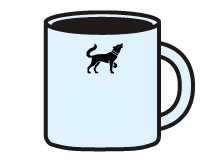 Better
Value

Less
Packaging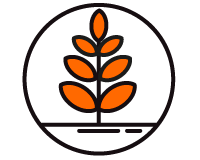 Less
Deliveries
Mexico •
Decaf Single Origin
Flavour Notes
Chocolate, Vanilla, Floral, Lemon, Spice, Walnuts
From £9
Subscribe & save 20%
Subscribe & save 20%
Flavour Notes
Chocolate, Vanilla, Floral, Lemon, Spice, Walnuts