Decaf Mountain Water
Mexico •
Decaf
Single Origin
Chocolate, Vanilla, Floral, Lemon
No grinder, no problem! Select your grind below.
A sweet and rich medium to full roast, decaf coffee ethically sourced from Mexico.
How To Recycle Me
Our tea & coffee packaging is 100% recyclable.
Our coffee bag supplier is carbon neutral & the bags are grade 4, which is 100% recyclable!

Find a collection point in your local supermarket or enquire if your local council will accept this type of bag at kerbside.
Check your local collection point here.
Region - Huatusco Veracruz
Growing altitude - 900-1100m
Varietals - Bourbon, Tipica, Caturra, Catuai
Harvest Period - January-April
Process - Washed & Sundried
Taste notes - Chocolate, Vanilla, Floral, Lemon
Acidity - Bright
Decaf process - Mountain Water
Balanced and rich body with sweet and floral notes of vanilla, chocolate and some lemon with bright acidity.
Grown by small producers from Huatusco Veracruz in Mexico. The production in this area is so large that the producers have to sell their coffee cherries to a wet mill that is operated by Exportadora de Café California. This wet mill ensures that only ripe cherries are received and that the coffee is dried slowly in drum driers at the optimum heat of 85°C. The coffee region stretches up the state border of Puebla, around 35km northwest and ends at the bottom of the "Pico de Orizaba" which at 5750m is the highest mountain in Mexico. Producers in this region have an average farm size of 20 hectares. Most of the time, farms are too small to hold their own wet mill, but the production is so large that they are unable to hand-pulp their own coffee cherries as most small producers do.
The Benefits Of A Kilo Bag
Choose a 1KG to make up to 50 cups of coffee and use less packaging - better for your pocket and the planet!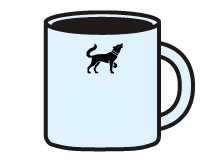 Better
Value

Less
Packaging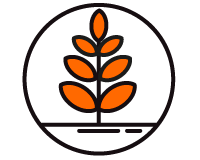 Less
Deliveries
Decaf House Blends
Flavour Notes
Chocolate, Vanilla, Floral, Lemon, Spice, Walnuts
From £9.50
Subscribe & save 20%
Subscribe & save 20%
Flavour Notes
Chocolate, Vanilla, Floral, Lemon, Spice, Walnuts