Green Beans • Brazil • Cachoeira
Brazil •
Single Origin
Please note these are unroasted coffee beans
No grinder, no problem! Select your grind below.
Unroasted green coffee beans suitable for home roasting. Available in 500g, 1kg and 6kg.
This Brazilian bean tends to be naturally sweet with hints of chocolate, caramel, tropical fruits and citrus notes. The naturally processed beans are grown in the High Cerrado, Minas Gerais between April and September. This develops the beans balanced, creamy, bright and lingering taste.
A light to medium roast will bring out their complex taste.  

Got a question? Contact our Head Roaster here.
How To Recycle Me
Our tea & coffee packaging is 100% recyclable.
Our coffee bag supplier is carbon neutral & the bags are grade 4, which is 100% recyclable!

Find a collection point in your local supermarket or enquire if your local council will accept this type of bag at kerbside.
Check your local collection point here.
Region - High Cerrado, Minas Gerais
Growing altitude - 1100m
Varietals Red Catuai
Process - Natural
Taste notes - Sweet chocolate & caramel with tropical fruits & citrus notes.
Roast level - Best enjoyed Light to Medium
Q GRADE: 84
Sourced from coffee producers 'DBarbosa' – they are a family of farmers – but not only a group of relatives working on coffee production, they are father, mother, sons and in-laws all committed, working faithfully so that their coffees are special and in a way that they honour their ancestors.
Cherries are handpicked when it reaches full maturation, and taken to suspended beds so it dries around 21 days in the sun. After that the beans are hulled and milled and taken to rest on big bags at the warehouse.
The Benefits Of A Kilo Bag
Choose a 1KG to make up to 50 cups of coffee and use less packaging - better for your pocket and the planet!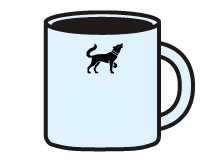 Better
Value

Less
Packaging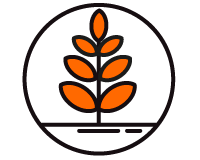 Less
Deliveries