Showcasing characteristics typical for African coffee, you can expect a 

clean delicate flavour, rich body, and bright acidity

. 

The coffee from the Migoti Mountain region has a sweet berry taste, floral notes, and hints of citrus, blueberry, or even pineapple. 
How To Recycle Me
Our tea & coffee packaging is 100% recyclable.
Our coffee bag supplier is carbon neutral & the bags are grade 4, which is 100% recyclable!

Find a collection point in your local supermarket or enquire if your local council will accept this type of bag at kerbside.
Check your local collection point here.
Region Migoti Hill - Burundi, Africa
Growing Altitude 1700m-1900m
Varietals - Arabica Bourbon
Harvest Period - March - June
Process - Natural/Washed
Tastes like - Lemon, cherry, maple syrup, dark chocolate

Q GRADE: 86.36
Burundi is among the smallest coffee-producing countries in East Africa, with a population of 10.5 million that is endowed with ideal conditions for coffee production. Elevations of 1500 - 2000 m, Arabica Bourbon coffee trees, abundant rainfall, and approximately 800,000 families who cultivate an average of 150-200 coffee trees per farm.
Arabica coffee now represents virtually 100% of Burundi's national production and the bourbon variety grown at high elevations in Burundi is characteristically "sweet with bright acidity, big body, floral, citrus and spiced with wild notes."
The name "Migoti" comes from a local indigenous tree in the, which is also the name of the mountain where Migoti built their first coffee washing station.
Coffee trees in Migoti Mountain are owned by the community in Burundi, and the coffee cherries are purchased directly from the farmers who harvest and deliver the cherries. The harvests from these farmers have received excellent cupping scores, frequently placing it as some of the best speciality coffee coming from Burundi.
Give our Migoti Mountain a try and we'd love to hear how you get on!
The Benefits Of A Kilo Bag
Choose a 1KG to make up to 50 cups of coffee and use less packaging - better for your pocket and the planet!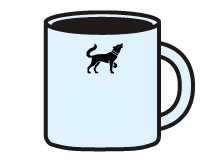 Better
Value

Less
Packaging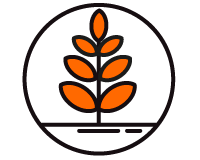 Less
Deliveries