EDGE-Velo
House Blends
Earthy, Smokey, Chocolate, Liquorice
No grinder, no problem! Select your grind below.
A full roast coffee boasting a variety of Asian beans, blended especially for our EDGE Velo cyclists.
How To Recycle Me
Our tea & coffee packaging is 100% recyclable.
Our coffee bag supplier is carbon neutral & the bags are grade 4, which is 100% recyclable!

Find a collection point in your local supermarket or enquire if your local council will accept this type of bag at kerbside.
Check your local collection point here.
Varietals - Catimor & Typica
Taste notes - Earthy, smokey, chocolate & liquorice
Natural, sundried & monsooned beans from Indonesia, India & Vietnam. This special blend has been developed especially for our Edge-Velo cyclists with an extra kick of caffeine!!
The Benefits Of A Kilo Bag
Choose a 1KG to make up to 50 cups of coffee and use less packaging - better for your pocket and the planet!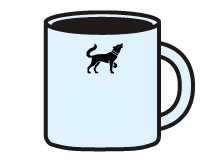 Better
Value

Less
Packaging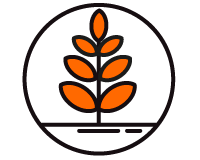 Less
Deliveries