Yirgacheffe | Ethiopia
Ethiopia •
Single Origin
Red Berries, Cherry, Vanilla
No grinder, no problem! Select your grind below.
Shop single origin, African coffees with Free Delivery over £25. Independent small batch roaster. Available as beans or ground. 250G and 1kg bags.

How To Recycle Me
Our tea & coffee packaging is 100% recyclable.
Our coffee bag supplier is carbon neutral & the bags are grade 4, which is 100% recyclable!

Find a collection point in your local supermarket or enquire if your local council will accept this type of bag at kerbside.
Check your local collection point here.
Region - Yirgacheffe
Varietals - Bourbon
Process - Washed then dried on beds
Taste notes - Red Berries, Cherry, Vanilla
Roast level - Medium
Q GRADE: 90.04
98% of Ethiopian coffee (of which our Yirgacheffe also belongs to) is planted by small coffee farms, whose farms are no longer than a hectare. This makes it possible for the farmers to take more precise care of their plantation. This is later noticeable with the aroma the coffee gives off in your cup.
Cup Profile
Flowery and fruity smell which initializes its very distinct taste.
Shortly after this aroma passes the mild but full coffee aroma arrives accompanied by a few light fruit touches to the mouth.
The Benefits Of A Kilo Bag
Choose a 1KG to make up to 50 cups of coffee and use less packaging - better for your pocket and the planet!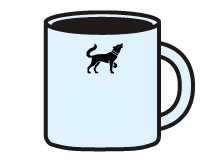 Better
Value

Less
Packaging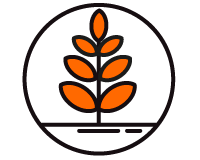 Less
Deliveries