Our Rainforest Alliance House Blend is rich, sweet, dark and delicious! 
Juicy blackberry and subtle cacao nib accents are balanced with sweet caramel notes. The beans used are 100% Rainforest Alliance certified, promoting sustainable farming and ethical labour standards. Enjoy a guilt-free cup of coffee and support the Rainforest Alliance mission with every sip.
How To Recycle Me
Our tea & coffee packaging is 100% recyclable.
Our coffee bag supplier is carbon neutral & the bags are grade 4, which is 100% recyclable!

Find a collection point in your local supermarket or enquire if your local council will accept this type of bag at kerbside.
Check your local collection point here.
Region -South America, Africa, Asia
Varietals - Bourbon, Acaia, Typica, Caturra, Catuai
Process - Varied
Flavour - Caramel, Blackberry and Cacao Nibs
A rich and sweet blend of 100% arabica coffee beans from Rainforest Alliance estates in El Salvador. This blend is roasted to a dark profile to deliver its full bodied, rich and sweet flavour profile.
The Benefits Of A Kilo Bag
Choose a 1KG to make up to 50 cups of coffee and use less packaging - better for your pocket and the planet!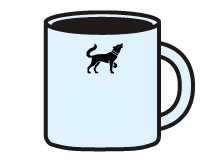 Better
Value

Less
Packaging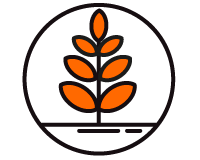 Less
Deliveries