Blue Mountain
Jamaica •
Single Origin
Complex, Sweet Rich, Chocolate
No grinder, no problem! Select your grind below.
Boasting a Q-grade of 94, Blue Mountain is o

ne of world's most renowned coffees. 

Roasted medium for optimum flavour.
How To Recycle Me
Our tea & coffee packaging is 100% recyclable.
Our coffee bag supplier is carbon neutral & the bags are grade 4, which is 100% recyclable!

Find a collection point in your local supermarket or enquire if your local council will accept this type of bag at kerbside.
Check your local collection point here.
Region - Gold Cup Estate
Varietals - Number 1 Grade Blue Mountain
Process - Wet Processed
Taste notes - Silky smooth and well-balanced, with an incredible full body, a classic and refined mild taste with a slightly (and unusually) sweet flavour, very rich (sometimes almost creamy). The flavour is complex, and often with hints of chocolate.
Roast Level - Medium
Q GRADE: 94
Please note our current Blue Mountain coffee is not a Peaberry bean. We roast all our Jamaican Blue Mountain to order, for optimum flavour and freshness, so please allow an extra couple of days for dispatch.
Only coffee grown in the legally defined Blue Mountain Range can be certified as Blue Mountain Coffee. The area is favoured by the ultimate combination of the ideal altitude, mineral-rich soils, gentle cloud cover, mountain shade and ample sunlight.
All beans are hand sorted and sold based on certain specific characteristics verified by the Coffee Industry Board. The beans are Graded according to size: Grade 1, Grade 2 & Grade 3. Next, the beans must meet stringent tests regarding taste, body and colour. The last step is one final inspection, done by hand, where each bean is examined to eliminate defects.
The Benefits Of A Kilo Bag
Choose a 1KG to make up to 50 cups of coffee and use less packaging - better for your pocket and the planet!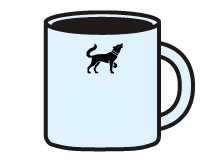 Better
Value

Less
Packaging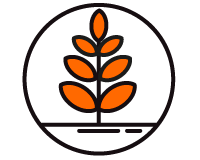 Less
Deliveries