Green Beans • Indonesia • Queen Ketiara
Guatemala •
Green Coffee Beans
Single Origin
Please note these are unroasted coffee beans
No grinder, no problem! Select your grind below.
Unroasted coffee beans suitable for home roasting. Available in 500g, 1kg and 6kg. 
This premium coffee is characterized to have an intense bold cup. The dark bittersweet experience that coffee lovers will experience with this particular bean is integrated by dark, chocolate tones with accents of sage and thyme. This strong but exquisite flavour is mixed with the sweetness of butterscotch-like notes.
 A medium to dark roast will release the complicated taste notes of this bean. 
Got a question? Contact our Head Roaster here.
How To Recycle Me
Our tea & coffee packaging is 100% recyclable.
Our coffee bag supplier is carbon neutral & the bags are grade 4, which is 100% recyclable!

Find a collection point in your local supermarket or enquire if your local council will accept this type of bag at kerbside.
Check your local collection point here.
Region - Highland Region Takengon
Growing altitude - 1200-1500m above sea level
Varietals- Bourbon, Catimor, Typica
Process- Semi-washed / wet hulled & dried in the sun
Taste notes - Dark, bittersweet chocolate tones with accents of sage and thyme and butterscotch-like notes.
Roast level - Best enjoyed Medium to Dark
Q GRADE: 85
Coffee has its roots in Indonesia during the colonial times, when Dutch first introduced the arabica variation in Jakarta. The first exports were made to Europe through the Dutch East India Company in 1711 making Indonesia the first place out of Ethiopia where coffee was widely cultivated. During the 18th century Indonesia was the biggest coffee supplier worldwide until the 1840's when Brazil emerged as an exporter leader and is now the fourth biggest exporter of coffee worldwide.
The "Queen Ketiara" is grown in the rich bio-diverse highland region of Aceh Gayo Indonesia in the northern end of Sumatra. This island is responsible for 65% of all coffee production in Indonesia. The Queen Ketiara coffee is grown under shade of different surrounding trees as the Lantoro, Pines and Cedar. The surname Queen has been given to this coffee because people involved in the production are mainly women.
The Benefits Of A Kilo Bag
Choose a 1KG to make up to 50 cups of coffee and use less packaging - better for your pocket and the planet!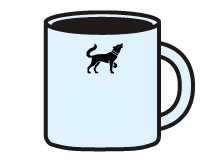 Better
Value

Less
Packaging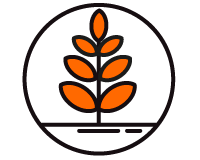 Less
Deliveries