Antigua
Guatemala •
Single Origin
Floral, Citrus, Hazelnut, Chocolate
No grinder, no problem! Select your grind below.
A Guatemalan sweet medium to full roasted coffee, bursting with floral and citrus taste notes, without any bitterness.
How To Recycle Me
Our tea & coffee packaging is 100% recyclable.
Our coffee bag supplier is carbon neutral & the bags are grade 4, which is 100% recyclable!

Find a collection point in your local supermarket or enquire if your local council will accept this type of bag at kerbside.
Check your local collection point here.
Region - Antigua Fuego
Varietals - Bourbon and Catuai
Process - Wet Processed
Flavour - SFloral, Citrus, Hazelnut with a chocolate finish
Acidity - Citric acidity
Roast level - Medium
Q GRADE: 84
This is a new crop of Antigua a coffee from Guatemala, now in the Roastery. One of our favourite coffees, the Roastery shop regularly sells this blend and it is popular with customers seeking a full flavour but without the bitterness that is often associated with coffee that is roasted too dark. At Edgcumbes we roast in small batches, to a medium roast level – this keeps the intrinsic sweetness in the bean and therefore the flavour!
The Story
Among our choice of coffee from Guatemala, the Genuine Antigua and Almolonga are by far the best coffees with regards to quality. The taste profile of these coffees is, above all, complex. Time and time again, we are amazed about the variety of flavour nuances that are brought out depending on the roasting grade. In our opinion, these coffees are best sold unblended, thus their unique complexity and aroma can be savoured best. For these coffees, we recommend a medium to dark roast to bring out the chocolatey notes.
The Benefits Of A Kilo Bag
Choose a 1KG to make up to 50 cups of coffee and use less packaging - better for your pocket and the planet!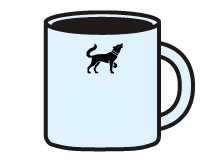 Better
Value

Less
Packaging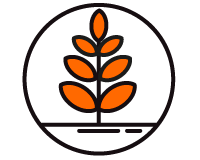 Less
Deliveries