Kisii Peaberry
Kenya •
Single Origin
Blackcurrant, Sugarcane, Nutmeg
No grinder, no problem! Select your grind below.
One of our most popular, medium to full roast, single origin coffees ethically sourced from Kenya.
How To Recycle Me
Our tea & coffee packaging is 100% recyclable.
Our coffee bag supplier is carbon neutral & the bags are grade 4, which is 100% recyclable!

Find a collection point in your local supermarket or enquire if your local council will accept this type of bag at kerbside.
Check your local collection point here.
Region - Kangema District
Varietals - SL28, SL34, Ruiru 11
Process - Washed then sundried
Taste notes - Blackcurrant, Sugarcane, Nutmeg
Roast level - Medium/Full
Q GRADE: 87.4
Kenya is well known for its highly organized network of coffee cooperatives. This system produces remarkable consistency in growing methods, milling, and auctioning across a web of about 150,000 growers, the majority of which are small-scale farmers. The topography of high-altitude plateaus in major Kenyan coffee regions combined with acidic soil provides excellent growing conditions for Arabica.
Peaberry, also known as caracoli, is a type of coffee bean. Normally the fruit ("cherry") of the coffee plant contains two seeds ("beans") that develop with flattened facing sides, but sometimes only one of the two seeds is fertilized, and the single seed develops with nothing to flatten it. This oval (or pea-shaped) bean is known as peaberry. Typically around 5% of all coffee beans harvested are of this form. Normal coffee beans are less commonly called by contrast flat berry. Peaberry coffees are particularly associated with Tanzanian & Kenyan Coffee.
The Benefits Of A Kilo Bag
Choose a 1KG to make up to 50 cups of coffee and use less packaging - better for your pocket and the planet!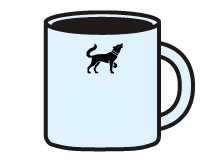 Better
Value

Less
Packaging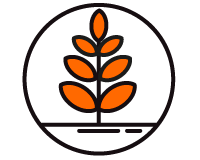 Less
Deliveries