Cachoeria
Brazil •
Microlots
Single Origin
Chocolate, Sweet Tropical and Citrus Fruit
No grinder, no problem! Select your grind below.
An exciting and sweet, medium roasted microlot coffee sourced from the Cerrado Region of Brazil.
How To Recycle Me
Our tea & coffee packaging is 100% recyclable.
Our coffee bag supplier is carbon neutral & the bags are grade 4, which is 100% recyclable!

Find a collection point in your local supermarket or enquire if your local council will accept this type of bag at kerbside.
Check your local collection point here.
Region - High Cerrado, Minas Gerais
Growing Altitude - 1100m
Varietals - Red Catuai
Harvest Period - April – September
Process - Natural
Flavour - Sweet chocolate & caramel with tropical fruits & citrus notes.
Body - Balanced, creamy, bright and lingering
Acidity - Citric acidity
Q GRADE: 84
THE FARM
Sourced from coffee producers 'DBarbosa' – they are a family of farmers – but not only a group of relatives working on coffee production, they are father, mother, sons and in-laws all committed, working faithfully so that their coffees are special and in a way that they honour their ancestors, for they began this culture in their family in 1930.0.
Danilo Barbosa jointly with his sons Vítor Marcelo and Sérgio Ricardo represent the fourth and fifth generations of the family tradition on coffee production. DBarbosa are located in Minas Gerais, inside Cerrado Region – the first coffee origin denomination in Brazil, characterized by its altitude and climate. In this region the set of soil, topography and climate are excellent for coffee production, for the seasons are well defined and the farms are on a medium altitude of 1100 meters.
With this factor positively helping them, DBarbosa executed researches on the varietals. There are over a hundred species of coffee varietals, but, which ones adapt better in their environment? Before starting the plantation of the nursery it is extremely important to choose the right varietals. As a result of their crop experience the varietals Red and Yellow Catuaí and Icatú, Mundo Novo, Acauã and Caturra developed in an exceptional way in their region. These are the varietals that they produce and achieve great results. Plague resistant, uniform maturation and the plants respond well to the treatment and the environment.
After the development of the baby trees, the next step is the coffee processing; once again the union of technology and tradition go into motion. A series of experiments were made on the crops when it comes to processing. They work with natural and pulped natural processes. At present they are running tests and experiments on Honey, which is an innovation adopted by DBarbosa on this harvest.
Also, on Dbarbosa, to strengthen ties is primordial, this the way that enables them to help each other and try to change the small part that they can, this is why they export directly. Danilo is registered as a producer exporter on Cachoeira farm. Cachoeira means waterfall, and it is at 1100 meters of altitude and has 95 hectares of coffee plantations.
For them it is very important, beyond conquer customers, they want to create sincere friendship ties, where they can exchange experiences, have a fast and open communication, find space to help one another , and always find pleasure to connect.
Cherries are handpicked when it reaches full maturation, and taken to suspended beds so it dries around 21 days in the sun. After that the beans are hulled and milled and taken to rest on big bags at the warehouse.
The Benefits Of A Kilo Bag
Choose a 1KG to make up to 50 cups of coffee and use less packaging - better for your pocket and the planet!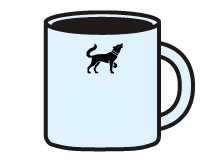 Better
Value

Less
Packaging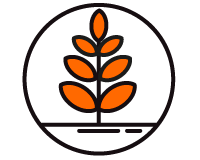 Less
Deliveries