Tarrazú San Rafael | Costa Rica
Costa Rica •
Single Origin
Apricot, Chocolate, Plum and Caramel
No grinder, no problem! Select your grind below.
A full bodied and creamy coffee, delightfully fruity with taste notes of plum, apricot and chocolate. 

How To Recycle Me
Our tea & coffee packaging is 100% recyclable.
Our coffee bag supplier is carbon neutral & the bags are grade 4, which is 100% recyclable!

Find a collection point in your local supermarket or enquire if your local council will accept this type of bag at kerbside.
Check your local collection point here.
Region - San Marcos & San Pablo, Tarrazú
Growing altitude - 1200-2000m
Varietals - Caturra and Catuai
Process - Washed
Taste notes - Deliciously fruity with taste notes plum, apricot and creamy chocolate.
Q GRADE: 83
Towards the south of San José you will find the majestic mountains of Tarrazú. Fondly know as the Area of the Saints, Tarrazú is considered to yield the most terrific Strictly Hard Bean coffees in Costa Rica, grown at altitudes between 1.200 to 2.000 m.
The rich volcanic soil, the high altitude, as well as the perfect mixture of sunlight, temperature, and precipitation provide the essential components to produce an speciality coffee.
The sheild from the Pacific Coast, Central Valley and the high peaks of the country´s central mountain range make Tarrazú one of the world's most famous coffee growing regions.
What is Strictly Hard Bean?
Strictly hard bean refers to coffee grown in altitudes higher than 4,500ft above sea level. Beans grown at high altitudes mature more slowly and grow to be harder and denser than coffee beans grown at lower elevations...hence the name Strictly Hard Bean!
The Benefits Of A Kilo Bag
Choose a 1KG to make up to 50 cups of coffee and use less packaging - better for your pocket and the planet!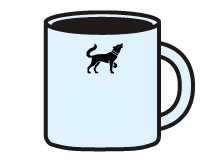 Better
Value

Less
Packaging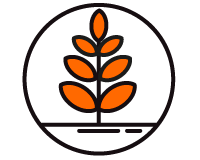 Less
Deliveries