L.A. Blend | Great Taste Award Winner
House Blends
Floral, Citrus, Hazelnut | Rich & Dark
No grinder, no problem! Select your grind below.
A speciality blend made exclusively for our Littlehampton seafront café, Edge by the Sea. Now an award winning blend, receiving 1 star by the Guild of Fine Food's Great Taste Awards.
How To Recycle Me
Our tea & coffee packaging is 100% recyclable.
Our coffee bag supplier is carbon neutral & the bags are grade 4, which is 100% recyclable!

Find a collection point in your local supermarket or enquire if your local council will accept this type of bag at kerbside.
Check your local collection point here.
Countries - Brazil, Guatemala, Uganda
Varietals Red Catuai, Catuai, Bourbon, SL14, SL28
Process - Varied
Taste notes - Rich & Dark coffee, floral, citrus, hazelnut, chocolate
Q GRADE: 85+
L.A. Blend is the exclusive blend our master Roaster Chris dreamed up to be served as a house blend at our café on Littlehampton seafront, EDGE by the Sea. Proving a hit, we've decided to put it online too!
A Great Taste Award was awarded in 2021 to Edgcumbes by the Guild of Fine Food for this speciality Sussex coffee blend
Read what the Great Taste Judges had to say:
"Interesting selection of beans and roasts - a little tipping but nothing to be concerned over. It has good acidity, but notes almost of fermented stone fruit that are a little intrusive and unbalanced. With milk, however, the acidity is well regulated and as a consequence, the finish is long and fruity." – 1 star (2021)
The Benefits Of A Kilo Bag
Choose a 1KG to make up to 50 cups of coffee and use less packaging - better for your pocket and the planet!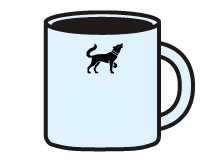 Better
Value

Less
Packaging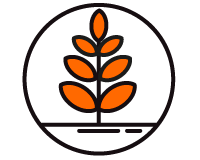 Less
Deliveries
Kenya •
Single Origin
Flavour Notes
Blackcurrant, Sugarcane, Nutmug
From £9.50
Subscribe & save 20%
Subscribe & save 20%
Flavour Notes
Blackcurrant, Sugarcane, Nutmug
Burundi •
Microlots Rainforest Alliance Single Origin
Flavour Notes
Lemon, Cherry, Maple Syrup, Dark Chocolate
Flavour Notes
Lemon, Cherry, Maple Syrup, Dark Chocolate
House Blends
Flavour Notes
Fruit, Spice, Chocolate
From £9
Subscribe & save 20%
Subscribe & save 20%
Flavour Notes
Fruit, Spice, Chocolate