All I Want for Christmas is Brew | Seasonal Blend
House Blends
2023 Christmas Coffee Blend
No grinder, no problem! Select your grind below.
Get ready to sleigh your taste buds with "All I Want for Christmas is Brew" from EDGE Tea and Coffee!
This seasonal blend packs a festive punch, delivering the spirit of Christmas in every sip. Freshly roasted for holiday perfection – make your coffee moments merrier than ever! 
How To Recycle Me
Our tea & coffee packaging is 100% recyclable.
Our coffee bag supplier is carbon neutral & the bags are grade 4, which is 100% recyclable!

Find a collection point in your local supermarket or enquire if your local council will accept this type of bag at kerbside.
Check your local collection point here.
Region - Brazil & India
Varietals - Red Catuai, Indian Robusta
Process - Natural
Taste notes - Dried Fig, Dark Chocolate, Brown Sugar
Roast level - Medium
Q GRADE: 84
Elevate your 2023 festive brew with the enchanting flavours of our Christmas-inspired blend, freshly roasted at the EDGE Roastery in West Sussex. Imagine indulging in the rich kick of dark chocolate, the sweet delight of brown sugar, and a subtle hint of dried fig—a festive celebration for your taste buds. Roasted and packed with care and expertise, every sip is like sipping on the spirit of Christmas. So, cosy up and get brewing.
The Benefits Of A Kilo Bag
Choose a 1KG to make up to 50 cups of coffee and use less packaging - better for your pocket and the planet!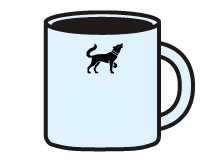 Better
Value

Less
Packaging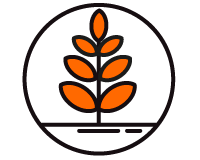 Less
Deliveries